Happy Fasting Everyone!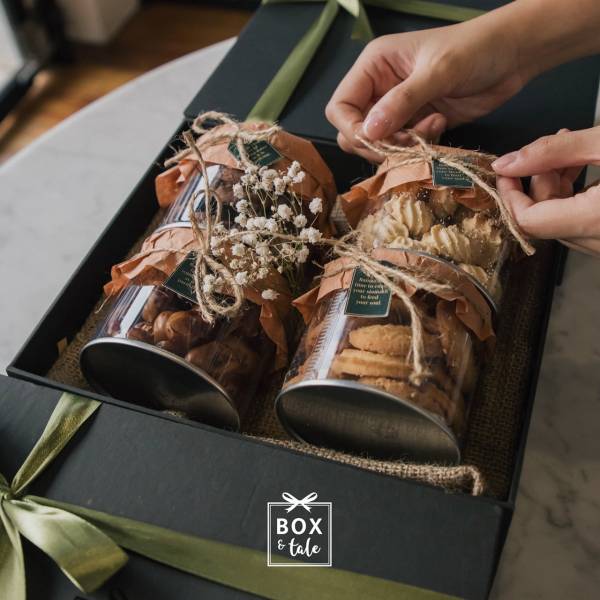 Ramadan is finally here, people! How's your fasting doing so far?
In our opinion, Ramadan is more than just about restraining yourself from consuming food and drink from dawn to dusk. One of the most important lessons we can learn during Ramadan is how to control our behavior. We learn how to be patient with waiting for Buka and dealing with other people while fasting. We also take this time to introspect; to ponder on the things we have said and done. Besides learning these things, the true bliss of Ramadan is togetherness.Which is why Box and Tale, during this blissful month of Ramadan, would like you to help celebrate togetherness by providing our specially created gift boxes. You can send one of our gift boxes to people you love most, to express your gratuity and apologies.
During this month, Box and Tale has created several gift boxes with Ramadan in mind. Our gift boxes consist of cookies, dates, and various other things you want. Aside from the pre-curated boxes, you can still customize a gift box from scratch--we are also open to your wild ideas! Check out our Instagram (@boxandtale) and add our Line@ (@boxandtale) for more information about Ramadan gift boxes.

To conclude, Box and Tale would like to wish you a peaceful month of Ramadan. Selamat berpuasa!
---
Posted In: 17 May 2018